Here is the step-by-step guide on how to get a DTI permit online. It is now straightforward to register a business name at the Department of Industry's online registration platform.
Recently, we discussed how to register a business name at the DTI office manually. Now we are here to share the complete procedures in getting and renewing a DTI Permit Certificate Online (paano kumuha ng DTI permit online). You can also follow the guides here if you are looking for DTI online registration for online sellers.
What is a DTI Permit?
A DTI Permit is a certificate issued by the Department of Trade and Industry for individuals and entrepreneurs upon registering their business name in the Philippines.
Benefits and Features of DTI Online Registration
The DTI online registration platform has the following online services for a business permit:
New Application of Business Name
DTI Registration Renewal
Online Payment in Getting DTI Certificate
Download the DTI Certificate
DTI TRN Inquiry or DTI Business Name Search
The DTI Business Name Registration System (BNRS) allows new and old entrepreneurs to get their DTI permits or certificates online. With this online facility, you can also download your DTI Permit online or generate your DTI certificate for printing anytime you need it.
DTI Permit Requirements:
Proposed Business Name
DTI Registration Form
Application Fee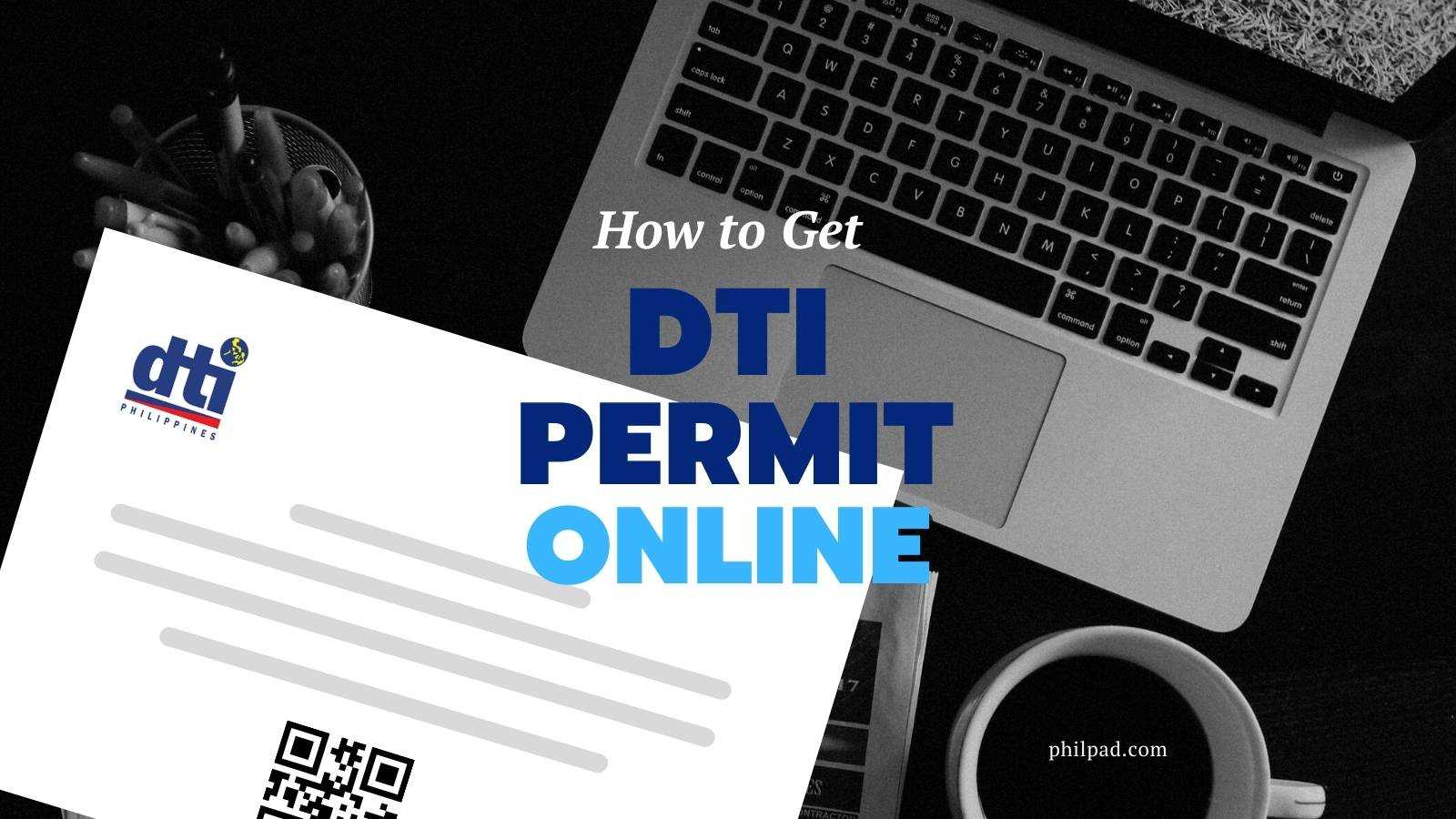 Tips on How to Register DTI Business Name Online
You must prepare your Business Name first and foremost because this is the most important requirement. You must comply with DTI's terms and conditions in choosing a business name. Your chosen business name should
not and will not be used for business that is illegal, offensive, scandalous, or contrary to propriety (e.g. Popoy's Jueteng Betting Place, Boobs Massage and Spa);
not the same or nearly the same as an existing registered business, company, partnership, corporation (Securities and Exchange Commission), cooperative name (Cooperative Development Authority); nor it infringes on any trademark, service mark and tradename (Intellectual Property Office (e.g. Anne Dok's Lechon, Jolibee, Starbax Cafe);
not composed purely of generic or geographic words (e.g. The Laundry Shop, Bacolod);
not a name which by law or regulation cannot be appropriated (e.g. OTOP, Intelligence, State College, CALABARZON);
not used to designate or distinguish, or not suggestive of quality of any class of goods, articles, merchandise, or service (e.g. Best Taho Factory, A-1 Auto Repair Shop );
not a name or abbreviation of a name used by the government in its governmental functions (e.g. NBI Private Investigation Services, DTI Trading);
not a name or abbreviation of a name of any nation, intergovernmental or international organization (e.g. Philippine Manpower Pooling Agency, UNESCO Marketing, WHO Health Services); and
not deceptive, misleading or which misrepresent the nature of business (e.g. "ABC Construction Services" where nature of business is recruitment, a business name carrying another person's name).
Choosing a proposed business name for DTI permit registration:
According to the Department of Trade and Industry, you must remember the following reminders before registering your business name at the DTI.
Applicants who want to reserve a business name are advised to have several alternatives. It is fairly common that the first choice of name cannot be registered because:

it is already reserved
it is similar or confusingly similar to an existing business name

Your business name should be descriptive as well as distinctive.
If the BNRS (Business Name Registration System) finds your proposed business name available, you can proceed to register the name. DTI will reserve your business name for five days.
How to get a DTI Permit and Certificate Online

?
1. Go to the DTI BNRS (Business Name Registration System) website
The Department of Trade and Industry has launched an official website to serve entrepreneurs faster and better to register their business name. We can also use this website to renew our business name and verify any registered business name in the DTI.
2. Read the terms and conditions carefully and understand them and tap "I AGREE"
You must confirm that you agree to the rules, regulations, terms, and policies regarding using the DTI business name registration platform. To proceed to the next step, click the 'I Agree" button.
3. Provide your profile details correctly
The third step is basically providing your profile and business information such as your personal details, business address, your TIN (Tax ID Number), and your transaction type, whether you are applying for a new registration or renewal of your business permit.
Ensure that all the information you share on your application are accurate and true. Click the "NEXT" button to proceed to the next step.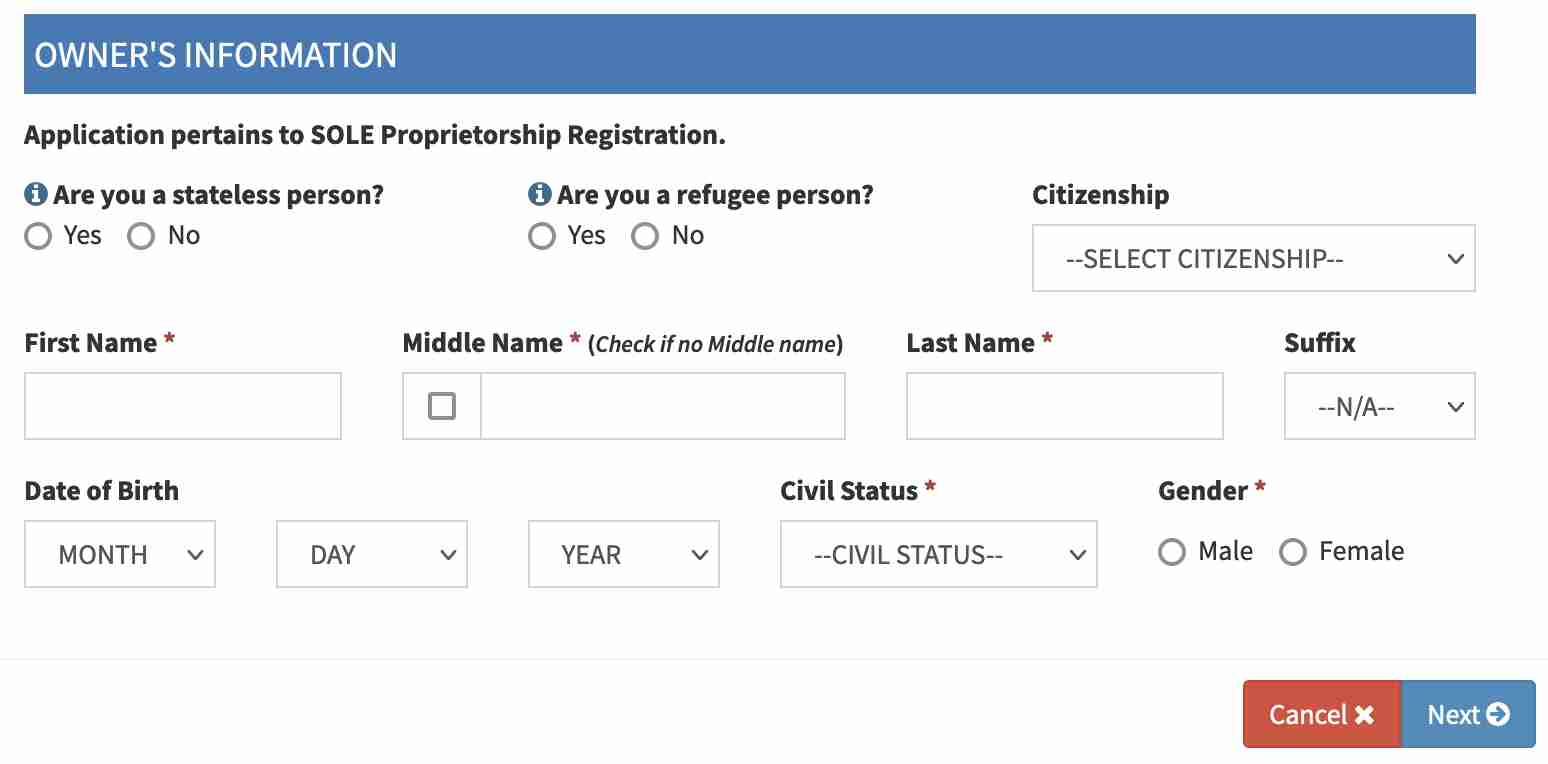 4. Select your territorial business scope
According to the DTI, your territorial business scope refers to the extent of the geographical area within which your business may locate its offices, stores, shops, branches, manufacturing or processing plants, or other business structures, or where the pertinent business name may be used without prejudice to engaging in business elsewhere. It is not to be considered as the geographical limit in which to transact a business.
The scope of your business name will charge the following fees:
Barangay P200
City/ Municipality P500
Regional P1,000
National P2,000
5. Validate your Business Name
Type in the dominant name for the preferred name of your business and the nature of your business on the Business Name Descriptor field. Then click the "check name availability" to validate your proposed business name.
6. Claim your Transaction Reference Number (TRN)
You will receive a reference code which is also referred as your Transaction Reference Number (DTI TRN). You must save a copy of this reference code because you will use this code to deal with all your transactions with DTI BNRS.
7. Fill out additional business information
You will be required to fill out additional business information on the next page, including your business address and personal information. Click the "next" button to proceed to the following procedure.
8. Confirm your business name application
Double-check and review carefully all the details you have provided on your application and confirm your submission.
9. Pay your application fee
Select your payment method. DTI accepts GCash, PayMaya, debit or credit card, Landbank LinkBizPortal (for bank transfer), Bayad Center, and 7-eleven.
10. Receive your DTI Business Name certificate
After successful payment, you will then receive a message that you have successfully registered your business name at the DTI at the next window. DTI will also email your successful registration.
You can now print out your DTI permit or download it using your TRN at the DTI BNRS platform.
How much is the payment in getting a DTI permit online?
Barangay (scope) P200
City / Municipality (scope) P500
Regional (scope) P1,000
National (scope) P2,000
Pay an additional P30 for documentary stamp tax
Business Name Certification P50 plus doc. stamp tax
DTI Permit Payment via Gcash:
If you have log-out to your PBR account, please re-log-in, go to your dashboard and resume your transaction. If not, proceed to the 2nd instruction.
Click GCash link on Payment Instructions under Step 5 (Summary Page).
Enter your mobile number that is GCash active and then click transact.
A text confirmation will be sent to your GCash mobile number. Reply with your MPIN.
GCash registration is successful if you received confirmation number to your mobile number.
A pop-up message where you can download a copy of your GCash Official Receipt will be shown. Click Download GCash Receipt link.
Click Submit button to continue with your registration to other agencies.
How to Print DTI Permit Certificate Online

?

To download and print your DTI certificate, please follow the steps below if you want a new copy of your DTI Business Name certificate:
Go to http://www.bnrs.dti.gov.ph
Click "Transaction Inquiry" on the side menu
Click "I Agree" button on the Terms and Conditions page
Complete all the fields on the Transaction Information page, then click the "Search" button.
Select your Business Name, and you will be redirected to the View Transaction page
Download your Official Receipt
Download your Business Name Registration Certificate
How to Renew DTI Permit Online?
Visit the DTI Renewal Business Registration page
Confirm that you agree to the Terms and Conditions
Input your DTI TRN (Transaction Reference Number) and click "SEARCH"
Select your Business Name from the list of result
Select "RENEW ONLY" or "UPDATE SCOPE and RENEW"
Provide the required fields and update your information
Receive your TRN (Transaction Reference Number)
Confirm you read the UNDERTAKING
Choose your payment method
Pay your renewal application fee
Receive your renewed DTI Business Name certificate
Print your DTI Permit online
Other Documentation Guides: