Want to register and get Philhealth number online? There is now online application and everyone who wants to become a member of Philhealth can now register online at the comfort of their computer and without going to the Philhealth office.
We know that being a member of this health insurance provider helps a lot not only in medical matters but also health assistance to qualified beneficiaries and dependents.
How to Get Philhealth Number Online

?

This Philhealth Online Registration is open for the following members:
Employed
Self-employed (professional and non-professional)
OFW (Overseas Filipino Workers)
Retirees in the Government and Private Sector
Philhealth electronic online registration system is one of the amazing online features and services offered by this health insurance provider. While everyone can also use the personal submission of requirements to register as a member, this online method is so convenient because you don't need to go to the agency personally to pass PMRF (Philhealth Member Registration Form) and bring the requirements.
The online registration allows everyone to just complete the Phases of registration including filling out personal information of the applicant and his/her dependents and attaching his/her supporting documents. Everything is done online through emails.
The applicant must remember his/her email and password credentials once successfully registered together with Philhealth's instructions in paying premiums. Premiums by the way, can be paid, quarterly, semi-annually or annually for more convenience.
It is also very important to keep your Philhealth Number and avoid misplacing or forgetting it because everyone can only have one Philhealth number for life. The number will be permanent.
Tips in
Getting Philhealth Number Online

:
Keep your email address and password used for the registration in Philhealth online in your notebook because you might forget them when you need them
Keep your Philhealth ID Number (PIN) too once issued
Only visit the official website of Philhealth
Philhealth Online Application Phase 1

:

The phase 1 of the online registration is kinda similar to SSS online application. The applicant will fill out the needed information correctly and consistently as shown in the following screenshots: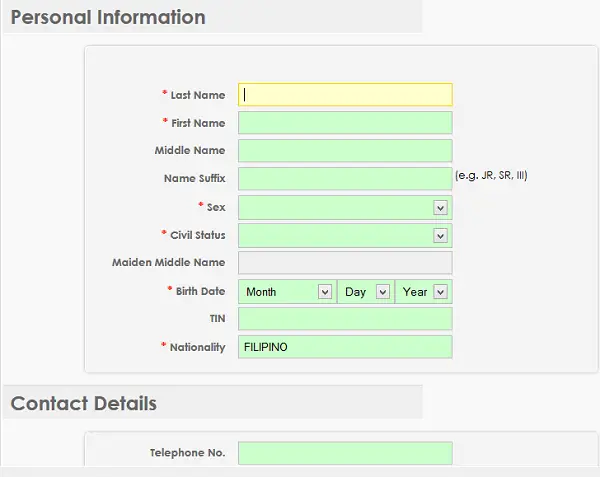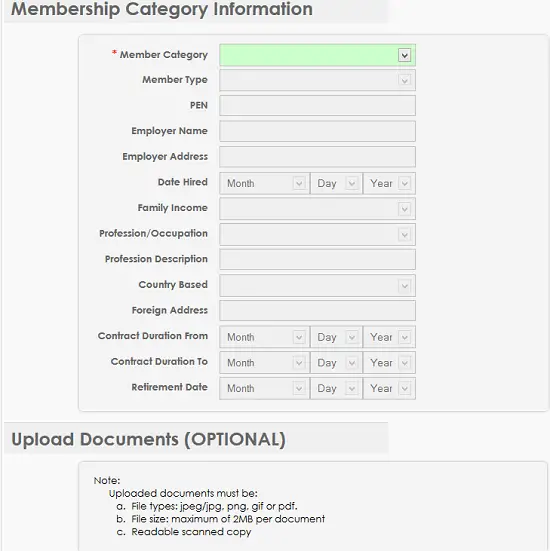 Check your personal information including Membership Category very well before proceeding to the next steps.
Attach your supporting documents in the Upload section of the registration. For example, if you want to pass valid IDs, scan them and save them either in JPEG, jpg, PNG, Gif, or PDF format in your computer and upload them one by one in this section. If you have dependents and beneficiaries, attach their documents as well to support your application.
Philhealth Online Application Phase 2:
Philhealth will email you for the Phase 2. Once successful, you will receive confirmation message from them regarding your online registration and application. You need to start paying your premiums to become an active member and become eligible for benefits.
Other Useful Guides: