The following are the lists of acceptable ID and supporting documents in getting passport, SSS, GSIS, TIN in the Philippines. Having valid IDs is very important in transacting online and offline to all offices locally and abroad. Identification is our key and access in everything so we must keep and take care of our IDs and ID cards.
In this page, I am sharing the list of acceptable IDs and supporting documents in the Philippines used and accepted by the government and offices locally and abroad.
Are you getting an ID for employment? Or perhaps registering for an SSS membership or GSIS ecard, perhaps you're applying for a Tax Identification Number (TIN), or applying for a credit card, passport maybe? No matter what you are dealing with, every transaction requires an ID so it's important we get and be issued for an acceptable ID. Remember your ID must be valid and not expired.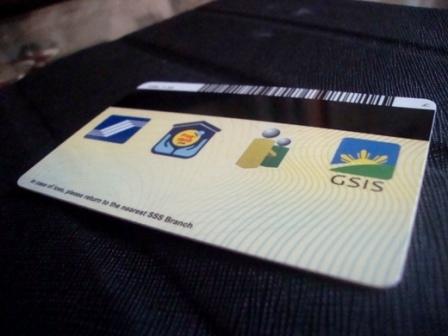 Acceptable ID in getting SSS UMID Card
Passport
PRC Card
Seaman's Book
Local/International Driver's License
What if you don't have a valid ID? No worries, government offices also consider and accept secondary or supporting documents to prove your identify no matter what transaction you are dealing with. If you don't have a valid ID for now, prepare any of the following documents:
Supporting Documents in getting SSS UMID Card
Voter's ID/Affidavit/Registration
GSIS eCard
UMID Card
Company ID
Senior Citizen ID
TIN ID
Postal ID
School ID
TOR (Transcript of Records)
School ID
PSA Birth Certificate
Baptismal Certificate
Seafarer's Registration Certificate issued by POEA
Barangay Clearance
Police Clearance
NBI Clearance
PHIC Member's data Form
Permanent Residency ID
Pagibig Member's Data Form
OWWA (Overseas Workers Welfare Administration)
Memebsrhip cards issued by private company
Marriage contract
Life Insurance Policy
ID Card issued by PRC
IC Card issued by LGUs
Health or Medical Card
Fisherman's Card issued by the Bureau of Fisheries and Aquatic Resources (BFAR)
Firearms License
Credit card
Company Representative Authorization Card from SSS
Certification of naturalization or its equivalent
Qualification Document Certificate from Maritime Industry Authority
Certificate from the Office of the Muslim Affairs
Bank Account Passbook
ATM Card with cardholder's name
ATM card and Certificate from the bank, if without name
Alien Certificate of Registration
*source: SSS Philippines*
Acceptable ID for New Passport and Renewals
At least 1 of the following IDs
Digitized SSS ID Card or UMID Card
Voter's ID
Driver'se License
PRC ID
IBP ID
OWWA ID
Digitized BIR ID
College ID
Alumni ID
Employment ID
List of Supporting Documents for Passport Application
Supporting documents if you don't have any of the primary IDs mentioned above.
PSA Marriage Certificate
Land Title
Seaman's Book
School Form 137 or TOR with readable dry seal
Government Service Record
Old documents issuead at least 2 years ago that show picture and signature of applicant such as – SSS-E1 Form, Income Tax Return (ITR), Voter's Certification, List of Voter's Registration Record (with attached receipt), NBI Clearance, Police Clearance, Community Tax Certificate, Barangay Clearance
*source: DFA Philippines*
Always remember your IDs must not be expired and also contain consistent and similar data like your last name, middle name, first name, birth date and signature on all IDs and documents.
Getting GSIS eCard also requires valid ID (usually your company ID/government office ID) and any supporting document if needed. For TIN, currently there is no official ID yet for Tax Payers and TIN is different from Tax Payer's ID card. TIN is just Tax ID Number not considered as acceptable ID by some offices.