I'm sharing the most effective and cheapest ways on how to lighten and whiten underarms, thighs, knees and elbows here. In Tagalog/Filipino – pampaputi ng kilikili, singit, tuhod at siko. What causes dark armpits, inner thigh etc and how to get rid of them?
This is kinda unusual topic here in my Health and Beauty category but because I have been asked by some readers and friends and because it is a very engaging topic in the female network, cosmo, salon, private chitchats and gossips, I can't miss sharing this post.
Let me start this by saying nobody's perfect. Even beauty queens have had their fair share of dark secrets. If you are too perfect, you're so close to being a boring. (ok I'm just kidding on the last one) Before we know the ways on how to whiten and lighten up our skin, we must first know what causes dark underarms, singit, knees, elbows and others.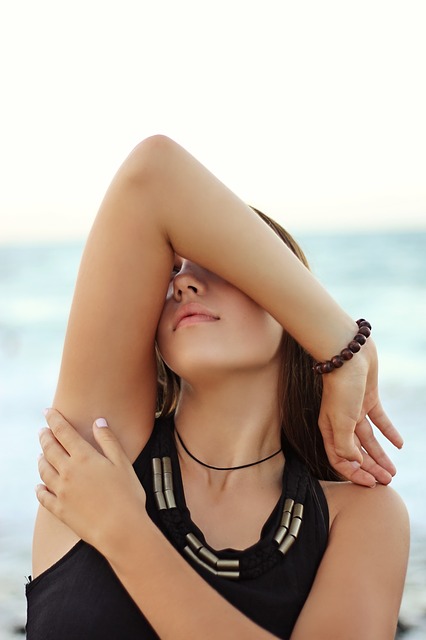 Causes of Dark Armpits, Knees, Elbows, Inner Thighs
Friction – rubbing of the skin against other skin or something else, wearing too tight clothing often and putting your elbows in hard surfaces
Shaving and plucking – this cause trauma on the skin thru micro-abrasions. Our skin is so sensitive, when we shave and pluck it causes little and micro-wounds. When we shave often, we are causing micro abrasions again without even healed yet. This also causes chicken skin.
Harmful Deodorants or antiperspirant – the chemicals in these products could cause pigmentation which can result to darker skin.
Moist – moist or sweat can also cause allergies which can discolor the skin
Obesity – extra weight can intensify pigmentation and can cause darkness on the nape, underarms, back of knees and other parts of the body.
Hormonal Imbalance – such as when pregnant, some parts of the body like neck, nape, elbows and groins could be darkened.
There are more factors that cause dark skin on those areas but the above are the common causes.
How to whiten dark underarms, inner thighs, elbows and knees (pampaputi ng kilikili, singit, tuhod at siko)
Now that you know the causes, try to eliminate them to avoid skin discoloration and bring back a fair skin. If you are already maputi or have fair skin, I suggest you DON'T try other cosmetics and products because the more you try them the more your skin will not be back to normal. Our skin will usually go back to normal even without treatment especially if we're still young. Our skin is capable of regenerating and curing itself, so let's gives it a chance and time.
If however it didn't go back to fairness, perhaps it's about time to lean on the whitening products, creams or supplements out there. I suggest you apply the natural ways or use the mild products. I'm going to share some below which I consider so effective.
I don't claim to have used all these products and the ways of applying them. This is a result of some friends, colleagues, and relatives experiences about using and applying these ways. I will mention though the ones I've used and found effective.
Pampaputi ng Kili-kili, Singit, Siko at Tuhod
Original Likas Papaya Soap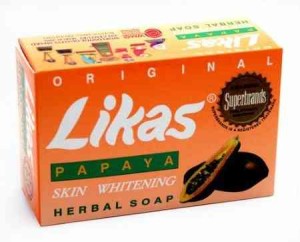 My sister used this one and it was effective. My sis used to shave and pluck her armpit excessively and noticed her skin in the Kilikili was not pantay anymore. So she tried Likas soap for 6 months nonstop and her skin went back to normal.
How to use it? Use it after your main soap during shower. Lather and leave on the armpit for 5 minutes then rinse. Make sure you use the original Likas as there are fake ones in the market. Also make sure you use this continuously in 6 months. Don't use any other whitening cream or soap when applying this remedy. Important note: Make sure you pat your underarm completely dry with soft towel before you wear anything. You can also try this to other parts you want to lighten up.
Glutamax Soap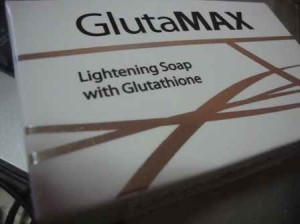 I used this product back in college and I could say it was very effective. You'll see the result even after a week of using it. I'm lucky to have a fair skin and I had no problem until one day I noticed my skin on the right underarm is not the same as the left. The left one was fair and fine. My right one was not so dark though. They were just not pantay (equal).
This soap has Glutathione which is famous in whitening and anti-oxidant. There are many Gluta capsules available but I didn't want to try them because I prefer things naturally working and healthy inside my body. Maybe if I would be in my 40's or 50's that's when I'll try Glutathione. So I'd tried Glutamax soap instead because it's applied externally not internally. It made my right armpit the same and fair as the left one in just a month. I try to avoid too much shaving now and using lighter deo to maintain my skin fair in my underarm.
How to use it? After your main soap when you shower, lather and leave on the armpit for 5 minutes then rinse. Use it every time you take a bath. In 3 months, I'm sure your fair skin will be back to normal (White) again. Important note: Make sure you pat your underarm completely dry with soft towel before you wear anything. You can also try this soap on other dark areas like singit, neck, elbow and knees.
Mosbeau Placenta White Advanced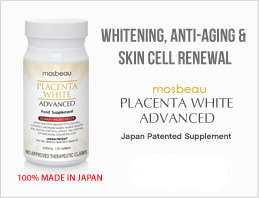 If you wanna whiten up your body completely, (sabay-sabay na – kilikili, singit, elbow, knees, etc) try Japan's Mosbeau Placenta White Advanced. This is 100% made in Japan and approved by BFAD. It is also available worldwide – Philippines, Japan, Singapore, Thailand, Malaysia, US, Canada, UK, Germany, Dubai and Kuwait.
Mosbeau could make you the most beautiful like Angel Locsin (smiling here). It's not really Glutathione, they claim the product has proven twice more effective than Gluta in terms of skin-whitening.
Like Glutathione, Mosbeau Placenta White Advanced also has powerful anti-oxidant capabilities. Its placental protein ingredients have exemplary cell renewing and anti-aging properties. And oh, it has Collagen and Vitamin C too which is awesome since those 2 ingredients are very good in protecting the skin from free radicals. Check its complete ingredients to amaze yourself.
What I like about it is it has Vitamin C already. Research shows that Gluta, Met and other whitening products show effective results when aided with Vitmin C. the only down side of taking this supplement is it's not that cheap. Cost P525 for the 20 tablets. I know it's effective because some of my friends are using this product.
How to take it? Regular take is 4 tabs a day. In as early as 14 days, you'll notice the good results. The very good side though is, it has so many benefits – not just whitening but also anti-aging, moisturizing, detoxifying etc.
Natural Tips to Maintain White and Fair Skin
Don't use deo and anti-perspirant excessively
Just use light and mild lotion like Johnson &Johnson baby lotions.
Avoid perfumed lotions and creams
Shower daily and regularly
Keep your singit, kilikili dry always.
Exercise daily to maintain hormone-balanced body and healthy immune system.
Take Vitamin C or eat fruits daily.
Scrub once in a while to eliminate dead skin cells
Use mild soaps like Olay Age-defying (imported) when you shower
Moisturize when you need to moisturize
Avoid wearing tight clothing
Must Read:
How to Minimize Skin Pores and Maintain Smooth Face
Leave your comments and share your tips or share your experience if you have tried anything from the article.