Requirements to invest and trade in the stock market and everything you need to invest in the stock exchange are in this post. We are now in the part of this series about what you need before you can start investing. This series is created for easy step-by-step guide in investing and trading for beginners, to help you to become intermediate and expert, too.
If you missed the previous parts of this series, you can still catch up by reading the last posts in this page: Stock Market Tutorials Philippines: Complete Guide.
What You Need to Know Before Investing in the Stock Market
Before you hit the bull and invest in the stock market you must first prepare yourself and invest basic knowledge about what you're getting into. You must consider the following:
Knowledge About Investing and Trading
Are you ready for this? Of course you won't be ready yet without getting to know first about investing. Invest enough knowledge about investing and the stock market. Get to know about the basic flow of simple trading and then level up your portfolio by adding more stocks and equities.
No worries because we already created a simple and easy guide that has everything you need to know because we know the stock market sounds like a scary and complicated thing. Just go to our Complete Stock Guide and you're all good.
Risk Tolerance Level
This is also called risk appetite. Ask yourself can you take risks? Evaluate yourself what kind of investor you are – conservative, moderate, or aggressive. Always remember that all investments have risks. You could gain some or you could lose some. Thus, you should know how far are you willing to lose to gain some money.
Investing and trading in the stock market is not a gamble. There are always risks that affect the economy like geopolitical factors, technology, social media, natural calamities, trade war and financial growth.
Financial Horizon
This is your financial perspective. How do you plan to invest? Are you placing a large part of your regular income into investment? Evaluate your financial status and make a plan to reach your goals and objective.
Every investor has a target. You know when will be your entry point. Similarly, you should also know when will be your exit point. Do you want to invest for long term? Or do you want to trade for a few months? It's always up to your own goals.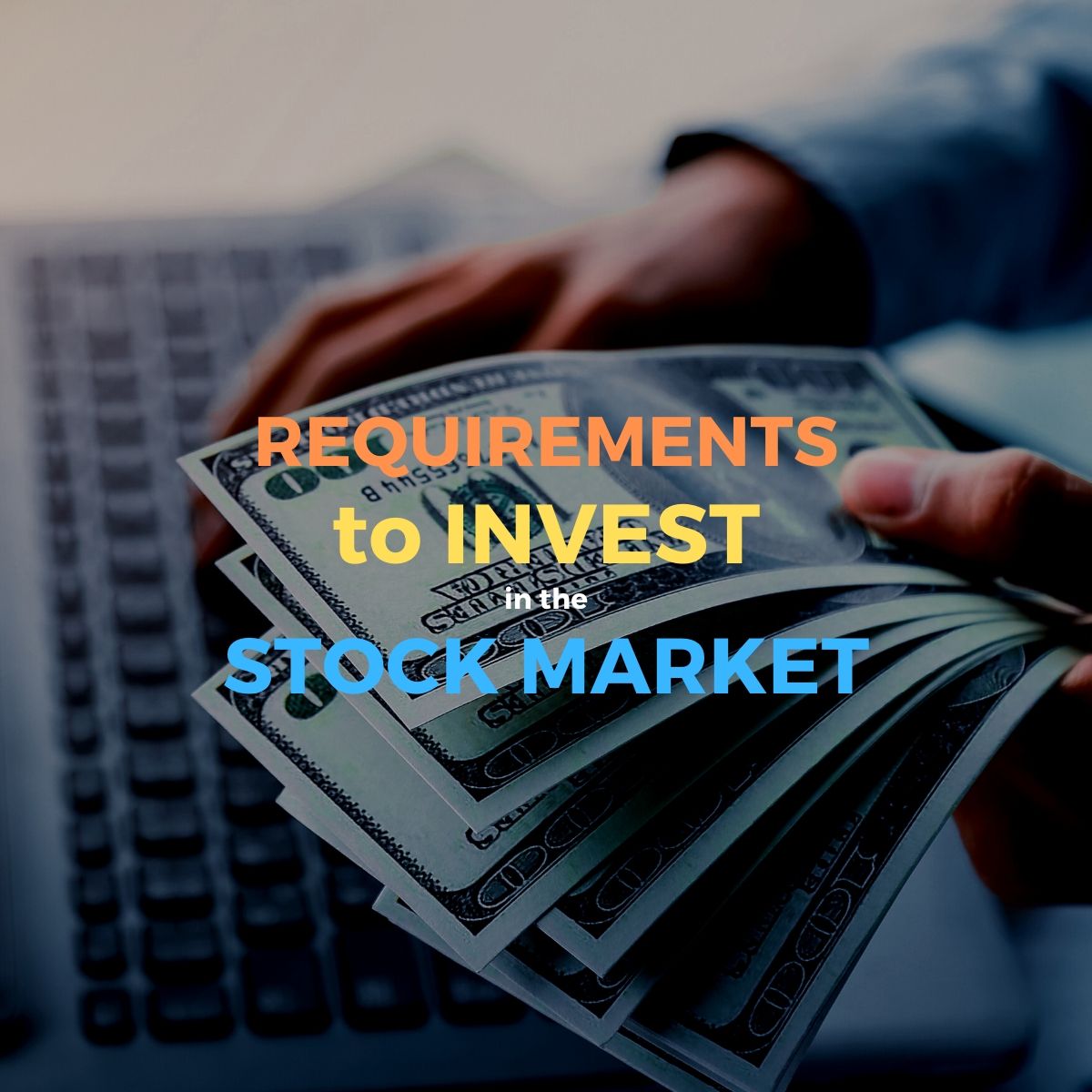 Requirements to Invest and Trade in the Stock Market
1. Open your stock broker's account
Choose from the best and accredited online trading brokers in the Philippines. Personally, I use COL Financial and BDO Nomura for Philippine stocks. I also have global trading account for my foreign portfolio.
2. Have these 3 things:
Time
You may need to spend few minutes of the day to evaluate and monitor your stocks and their performance. It doesn't mean though that you need to do this every single day. It depends upon your investing strategy really.
Money
Main ingredient here. This is what you are building and growing. You don't have to be damn rich. You just have to set aside some portion of your income regularly to invest them.
Beginners in the stock market usually invest around P5000 every month. Now you ask me, what if I don't have P5000 every month? The answer will be: invest 5000 every 2 months instead or whenever you can. If there is a will, there's a way.
Goal
This will be your target price and target profit. Without a goal, you won't know where you're going. Like I said from the previous part, you need a plan right? The plan is how much to invest, what shares to buy and when you will be going to sell it all.
3. Discipline
One of the best traits you must have in investing is discipline for it is the cousin of patience. Don't panic when the market is down or when your stocks had that nasty dive. The only certain things about the stock market are peak, recession and recovery. Just follow your GOALs and you'll be smiling in the end.
That's all you need to invest in stocks.
Go to our Stock  Market Tutorials page for more easy guides and strategies. You can also check out my global portfolio at Tradecatalog and copy my strategy for free.