The following are the latest list of SSS Offices Abroad or SSS Representative Offices at the Embassies and Philippine Consulate Offices Worldwide. Thought I share this list here as I find it helpful for all OFW (Overseas Filipino Workers). Mabuhay!
This list will be useful for many Filipinos abroad especially OFWs and pensioners wanting to have transactions and wanting to file anything at SSS instead of going home and going to the SSS office in the Philippines.
Some (although not all) matters can be done at the SSS offices abroad. Just inquire or ask the SSS staff at the designated embassies or consulate, they will gladly help and assist you. Having UMID card helps as well.
Being a member of the SSS helps a lot for future security. To be able to enjoy all our SSS benefits, we must always make sure our records and contributions are always active and updated. Aside from the online inquiry and static info every member can view online, knowing the nearest SSS office can easily assist you whatever file or claim you need to settle.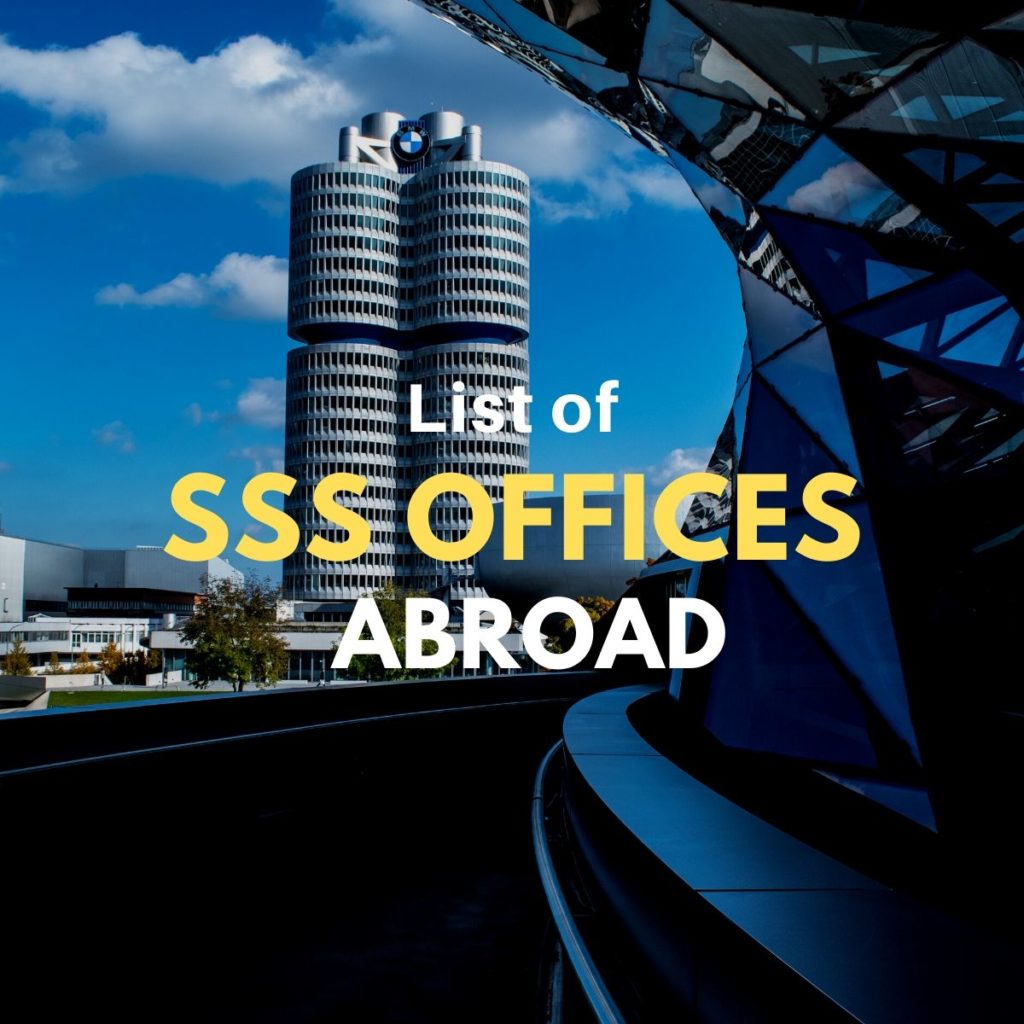 List of SSS Offices Abroad
The SSS representative offices are grouped per zone. Just check out the zones (Asia, Middle East, Europe) to easily find your country or territory. This is the updated and latest list so far this 2018 we got from SSS. We will update the list if there is any new information to share.
Contact Numbers of SSS Abroad
Asia:
Hong Kong – 001-800-0225-5777
Singapore – 001-800-0225-5777
Malaysia – 00-800-0225-5777
Taiwan – 00-800-0225-5777
Brunei – 801-4275
Middle East:
Qatar – 00800-100-260
UAE – 800-0630-0038
Saudi Arabia – 800-863-0022
Bahrain – 8000-6094
Europe:
Italy – 00-800-0225-5777
UK – 00-800-0225-5777
Note: Some information may change after the publication of this post. Please contact the embassy near you to confirm.
Other SSS Articles: