How to apply for a UK tourist visa in the Philippines? It was my first time applying for a UK standard visitor visa, and I got approved successfully.
In this article, I will share with you how to apply for a UK tourist visa and the requirements and procedures (with screenshots) of how I filled out my application form, an
Every Filipino and Philippine passport holder is required to have a travel visa before visiting the United Kingdom.
Don't worry so much because applying for a tourist visa for the UK is quite simple and straightforward. There is even no interview needed in the process unless the embassy requests the applicant for further requirements or questioning.
What is a UK Tourist Visa?
A UK Tourist Visa is also called UK Standard Visitor Visa. You can apply for a Standard Visitor Visa if you want to visit the UK for the following purposes:
for leisure, for example on holiday or to see your family and friends
for business, or to take part in sports or creative events
for another reason, for example to receive private medical treatment
When is the Best Time to Apply for a UK Tourist Visa in the Philippines

?

According to the UK embassy, the earliest you can apply for a UK tourist visa in the Philippines is three months before you travel. For example, if you plan to visit the UK on July 30, you can apply for your tourist visa as early as April 30.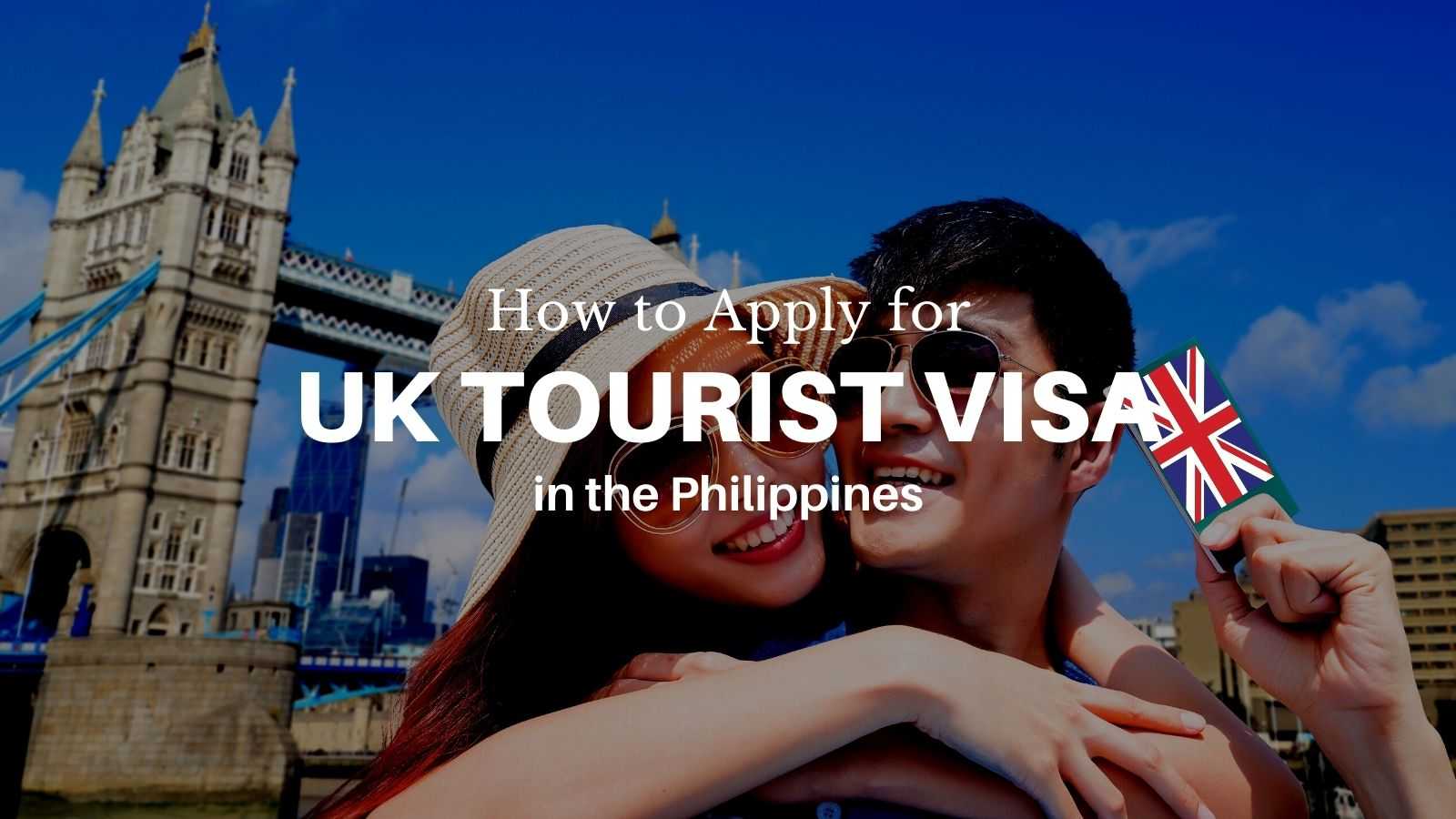 How to Apply for a UK Tourist Visa in the Philippines

(Complete Guide with Pictures)
Step 1:
Create your Visa4UK Application Account online
Register an account at visa4uk, where you will fill out your application form that you need to print out and bring to the UK Visa Centre (VFS Global). You will also schedule your appointment using that website. You may find a sample screenshot below. Type all the correct details. Double-check everything, especially your name and passport details.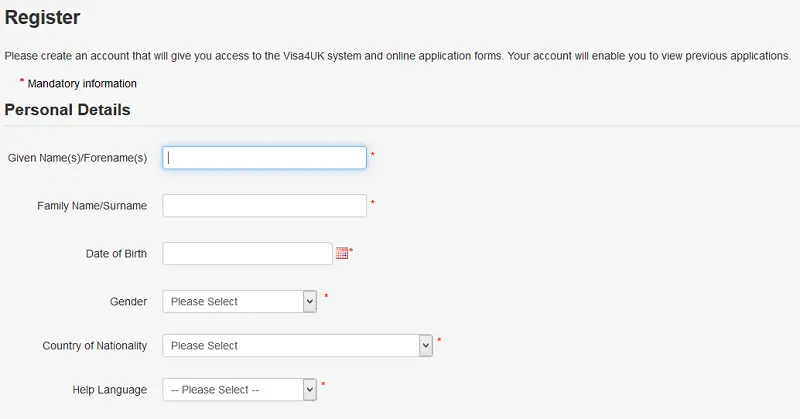 Step 2: Select your Type of Visa
Choose "Tourism" if you are applying for a Standard Visitor Visa. The basic visa sub type is valid up to six months.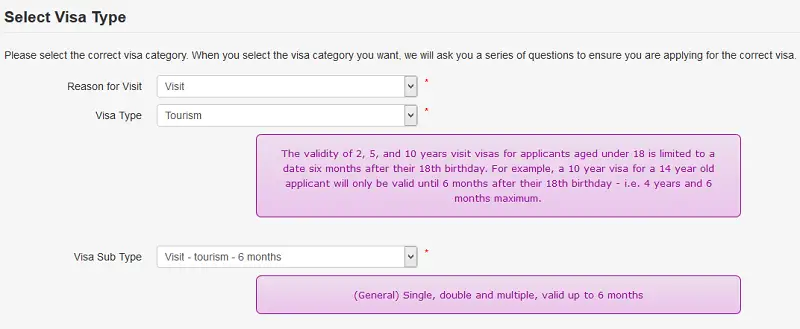 Step 3: Answer Each Question on your Application Profile
Provide a truthful answer to each question. Then follow the steps to complete your application. You can go back again to edit your details. Do not CONFIRM your application until you have completed, finished, and checked everything and all information needed on the application. Once you have confirmed your application, you cannot go back, edit, or change anything.
Take note of every detail you will provide, such as this section below: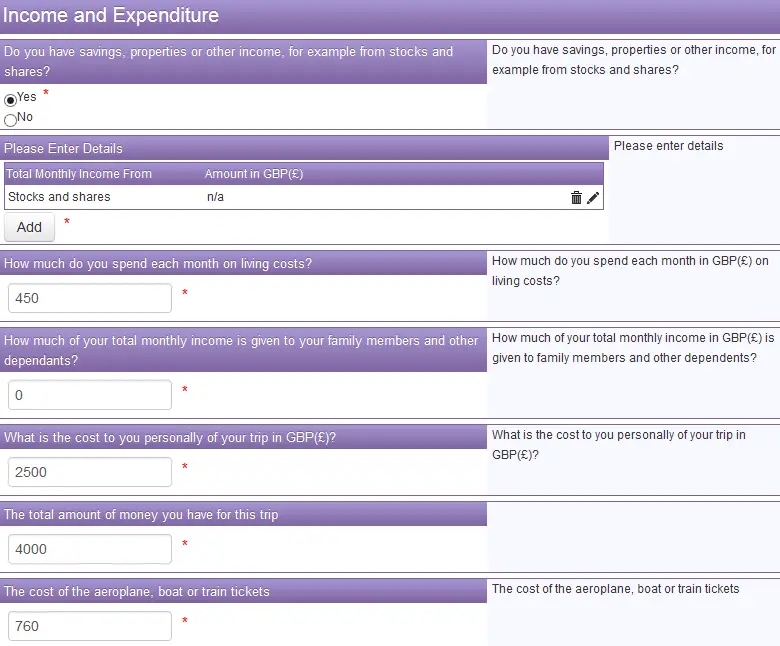 Do you have savings, properties or other income, for example from stocks and shares?
This will be about other means of income like passive income. In the example given, I put Yes for Stocks and Shares. I put N/A for the Total Monthly Income from stocks and shares because my income from stocks varies every month. To support this, I attached my Stock Certification from my broker.
What is the cost to you personally of your trip in GBP?
This will be the total expense for your trip in GBP.
The total amount of money you have for this trip.
This will be your total budget for the entire trip so it must exceed the total expense of your trip.
The cost of aeroplane, boat or train tickets.
This will be the cost of your roundtrip flights so the data on your flight reservation must be the same with this amount (in GBP).
The cost of your accommodation.
This will be the total cost of your hotel accommodations. Again, the amount must be similar to the amount from your hotel reservations.
Additional Information part
In this section, you can write everything you want to say that you think are important. Tell the consul valuable information they need to know regarding you and your application that was not provided in the previous parts of the application. You can also use this part to explain matters you think are worth mentioning.
Step 4:
Schedule an Appointment and Pay the Visa Application Fee
Select a date for your appointment. Then, pay your visa application fee. The current Standard Visa fee is 100 GBP. Print your appointment confirmation and application form. You need to bring these documents to the UK Visa Centre (VFS Global).
Step 5: Gather the Documents Required
You can print out the checklist of UK Tourist visa requirements for Filipinos. In my case, I submitted the following (for self-employed applicants):
PSA Birth Certificate (I submitted a latest copy)
Old Passport with visa and travel stamps
Bank Statement (latest 6 months)
ITR (I submitted BIR Form 1701A since I'm self-employed with business)
DTI Permit (with my name and date the business started trading)
Mayor's Permit (latest one)
Certificate of Stocks Investment
Travel Itinerary
Hotel Reservations
Roundtrip Flight Reservation
Step 6: Attend your Appointment at the UK Visa Centre (VFS Global)
Be there 15 minutes before your appointment time. The VFS Global handles visa applications for the United Kingdom and other countries like Australia, Canada, France, and many more. VFS Global is the middleman for visa applications. They forward the applications and documents to the embassies.
The address of VFS Global in Makati and Cebu are listed below:
VFS Global Makati Location:
Mezzanine Floor Unit M01, Ecoplaza Building,
2305 Chino Roces Avenue Extension Makati City, Metro Manila 1231
VFS Global Cebu Location:
5th Floor, Kepwealth Center, Unit 503, Samar Loop
cor. Cardinal Rosales Avenue,
Cebu Business Park, Cebu City 6000
Step 7:
Submit your Documents and Printed Application Form
I submitted original copies of my documents except for the ITR (Income Tax Return), DTI Business Name Registration, and Mayor's Permit. VFS Global offers SMS and courier services for your UK tourist visa application.
Step 8:
Have your Photo and Biometrics Taken
After the submission of documents, wait for your name to be called. You will then enter a room where VFS Global staff will capture your biometrics and photo. This is the last step at VFS Global. After this, you can go home and wait for your visa to arrive if you opt for the courier delivery of your passport. Otherwise, you can pick it up at VFS Global.
Step 9:
Wait for your Visa Application Result
The nerve-wracking part is waiting for your visa approval. I got my passport with my visa after 15 days because I chose and paid for the regular processing. It was delivered to me via courier service. Since the pandemic occurred, it can take a longer processing time of 3-6 weeks.
Good luck! Comment below if you have any question.
Related articles

about traveling the UK for Filipino Citizens:

Disclaimer: This article is for information purposes only and is based on the author's personal experience. There are different visa types and applications. If you're not sure how to apply for your visa, seek the help of a professional visa advisor. The requirements above may change any moment.