As requested, I'm sharing here a review about COL Financial EIP (Easy Investment Program) and their stocks list in 2021. Why should you invest using COL EIP Easy Investment Program, and who should not invest COL EIP? Find out in this article.
What is COL Financial EIP?
COL EIP (Easy Investment Program) is an investment plan designed for stock market starters and beginners wherein you will be able to invest a fixed amount of money to buy shares of stocks (listed in the COL EIP program) regularly over a period of time following the concept of Peso-Cost-Averaging method.
Actually, EIP is COL Financial's entry-level account among their 3 types of accounts. The other ones are COL Plus and COL Premium.
Who should invest using COL Financial EIP?
COL Financial EIP is suitable for investors with a long-term investment plan and traders who don't want to monitor the market and who don't want to do regular stocks buying manually. COL EIP will let you automatically buy stocks according to your EIP schedule.
Your EIP schedule will depend upon your stocks preference, amount of investment, and time of investment (month, quarterly, etc.)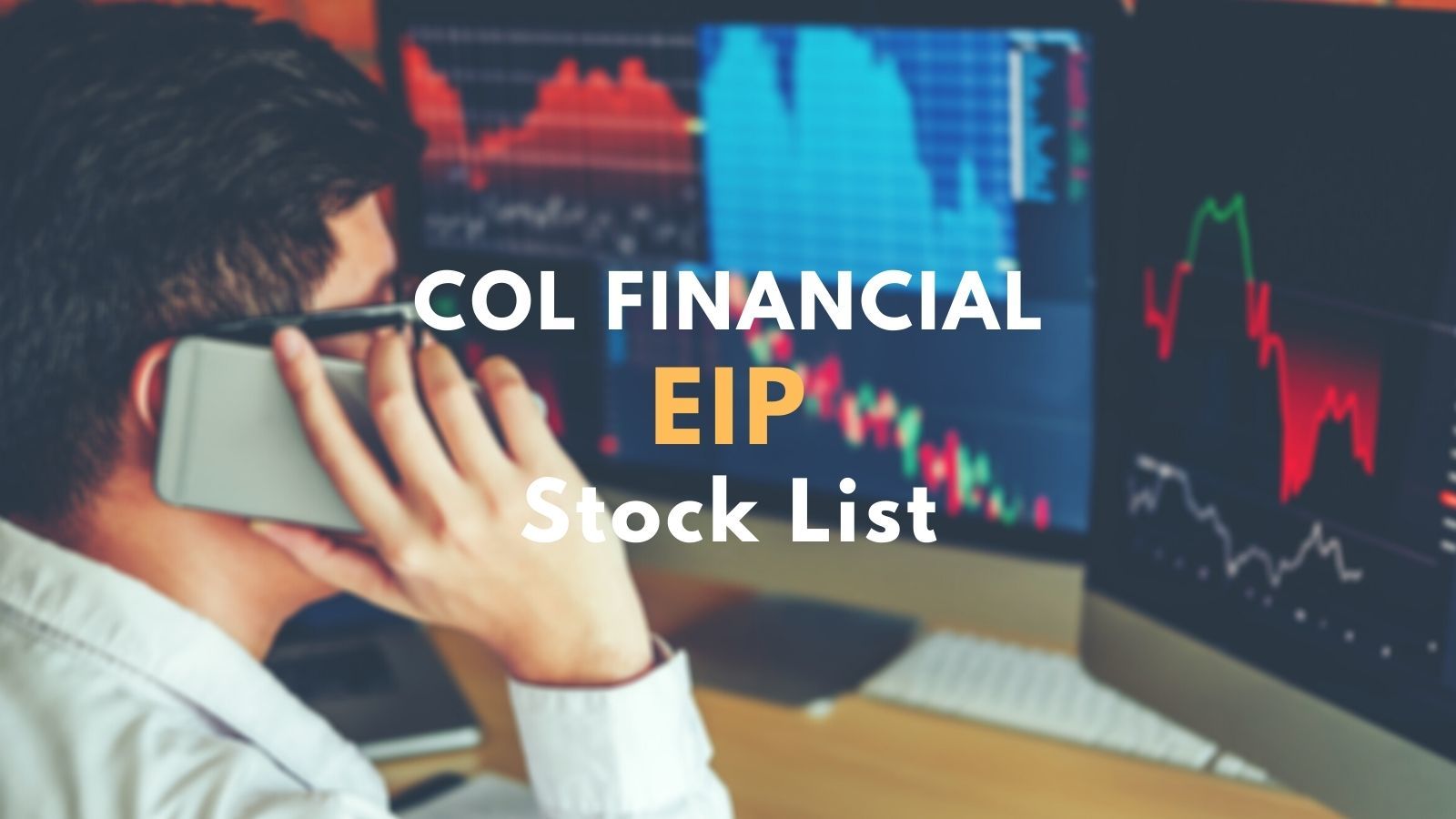 How would you know your stocks preference?
As a starter and as a beginner, COL has already chosen premium stocks included in the COL EIP list. All you have to do is choose which one to invest in and fit on your portfolio.
There are currently 18 stocks you can choose from, and the companies listed in the EIP are expertly chosen and analyzed according to impressive growth and performance in the market. These companies will be here for many years and decades.
COL Financial EIP Stock List 20

21
Ayala Corp. (AC)
Ayala Land, Inc. (ALI)
Aboitiz Power Corp. (AP)
Banco de Oro (BDO)
Bank of the Philippine Islands (BPI)
DMCI Holdings, Inc. (DMC)
First Metro Phil. Equity ETF (FMETF)
GT Capital Holdings (GTCAP)
International Container Terminal Services (ICT)
Jollibee Foods Corp. (JFC)
Metrobank (MBT)
Metro Pacific Investments (MPI)
Manila Water Company (MWC)
Robinsons Land Corp. (RLC)
SM Investments Corp. (SM)
SM Prime Holdings (SMPH)
PLDT (TEL)
Universal Robina Corp. (URC)
Why should you invest using COL EIP?
COL Easy Investment Program is designed for a long term investment goal and passive traders. If you want to invest a fixed amount of money no matter what the market and the economy status is, this strategy is for you.
Easy Investment Program is a time-tested strategy. Many investors, beginners or experts, are still using this to mix some funds on their portfolio because they want to minimize risk and maximize their return using the cost-averaging method.
Watch this video presented by COL Financial to learn more.
Why shouldn't you invest using COL EIP?
The question is wrong. The question must be, why shouldn't you open a COL EIP account? I think it's better to open the COL Plus account than EIP because it has EIP and some more features you can use to study and analyze the stock market.
As an investor, I believe you don't just want to let your money and stocks grow, but your skills, knowledge, and technical know-how as well.
I still recommend using EIP for one or two stocks while you invest using your own strategies. I will share my strategies here in another article soon. But I'm going to share one here that is related to EIP.
Instead of regularly using and following the EIP concept of investing a fixed amount regularly, I buy stocks monthly using my monthly budget of P10,000. My monthly budget can or can't buy shares exactly using P10,000 because of the Board Lot requirement.
Instead, I buy shares close to my budget of 10,000. It can be more or less than 10,000 as long as it's close to that amount). Sometimes, I use the 10,000 budget in buying stocks from two companies instead of one.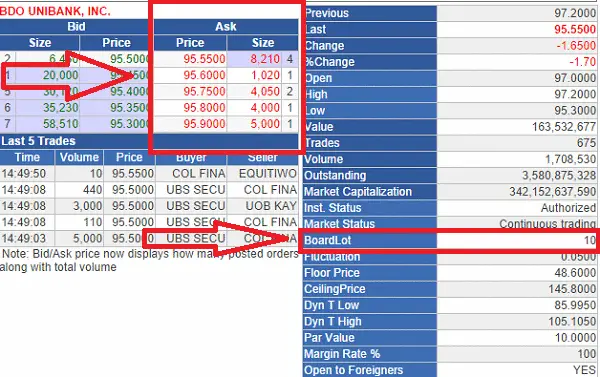 Board Lots make trading easier by means of buying or selling in 5, 10, 100, 1,000, 10,000, 100,000 and 1 million shares. In Tagalog, "bawal ang butal o gansal"
That is why I prefer buying manually and not using EIP schedule. Then again if you don't have enough time to buy stocks, just make schedules and use the Easy Investment Program.
What are your thoughts on COL EIP? Share them by commenting.
Want to learn more about investing in the stock market? Go to our "Stock market Tutorials and Tips" page.